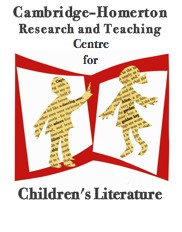 This is an extraordinarily exciting and rewarding time to be studying children's literature at the University of Cambridge. Two years ago the Cambridge-Homerton Research and Teaching Centre for Children's Literature was opened. This essentially means that we are now a recognised group of scholars doing serious research on the medium, and not just a bunch of people trying to find excuses to read Spot the Dog.
There are now 12 PhD students at the Centre, and many MPhil and MEd students and third-year undergraduates studying children's literature.
In March 2012, five of us in the PhD group are organising the Child and the Book conference on Philosophical Approaches to Children's Literature.
We have an active Facebook page, an active blog, and if you need more evidence that we love our Research Centre, check out our video!
If you're thinking of applying for Cambridge to do children's literature, I'd be thrilled to answer any questions you might have – email me at clementine@clementinebeauvais.com