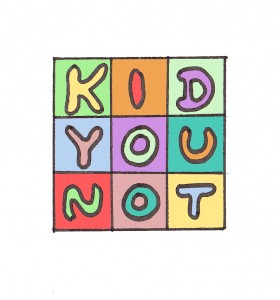 In 2011 I was selected for the Cambridge Rising Stars course, which encourages postgrads and fellows to engage in outreach activities and share their research with the general public.
I set up a podcast on children's literature, Kid You Not Podcast, with my friend Lauren who works in publishing. The idea of the podcast was to discuss, from both an academic and a publishing perspective, the big themes and questions of children's literature. Kid You Not remains the only podcast on children's literature with this particular angle.
There are 10 episodes of the podcast, discussing death, paranormal romance, quality and trash, crossover books, etc. If you're a Children's Literature scholar, please spread the word! You might not be our target audience, but the people who think there's nothing interesting about children's literature truly are the ones we want to reach out to.