I have French books and English books and all French books are untranslated which means if you don't speak French you can't read them. But they're still important to me -in fact they're extremely important to me – so here's a short presentation of some of them (not all!) in case you're interested.
My first children's book was published in 2010. Here's a quick overview of the little family, with links to my French website:
September 2016: Songe a la douceur, YA novel, Sarbacane, 15+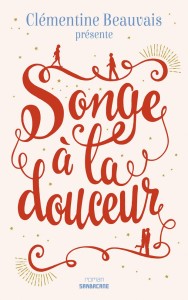 A contemporary reinterpretation of Pushkin's and Tchaikovsky's Eugene Onegin, this is a novel in verse of the most romantic kind… Tatiana and Eugene meet at the age of 14 and 17. Something bad happens, and their blossoming love story fizzles out. Ten years later, they find each other again… What's changed? What's stayed the same?
April 2015: Les petites reines, YA novel,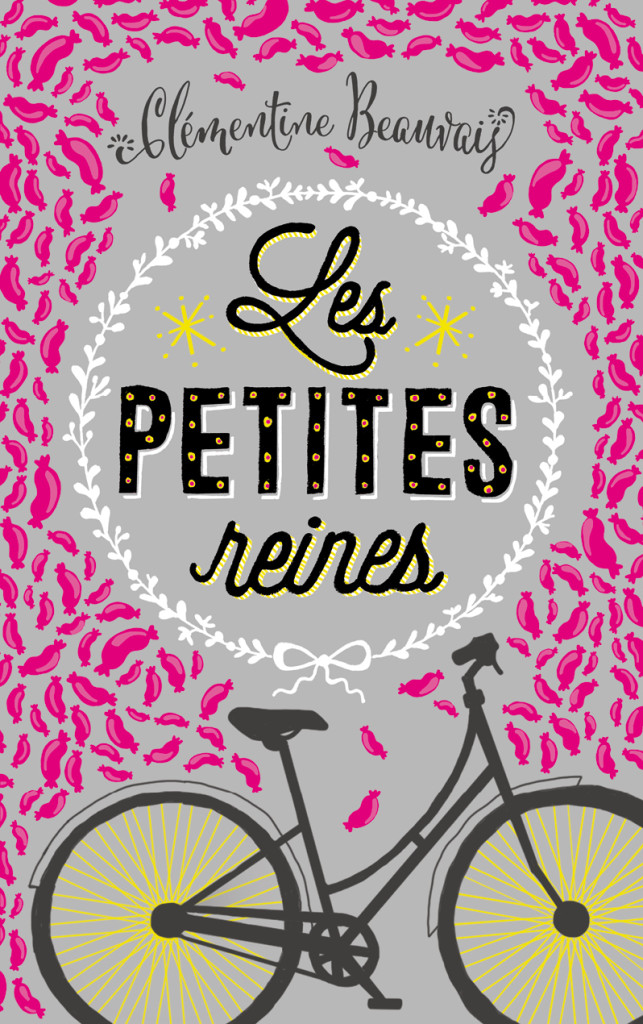 Sarbacane, 12+
Mireille, Hakima and Astrid have been elected ugliest girls in their school. So, for reasons logically explained in the novel, they begin a road trip by bike from their provincial town of Bourg-en-Bresse to Paris, to gate-crash the 14th of July garden-party in the Presidential palace. They sell black pudding on the way. It all makes sense in the story, I promise. It's also funny, and is one of my biggest successes (tie with Songe…). Now translated into English as Piglettes.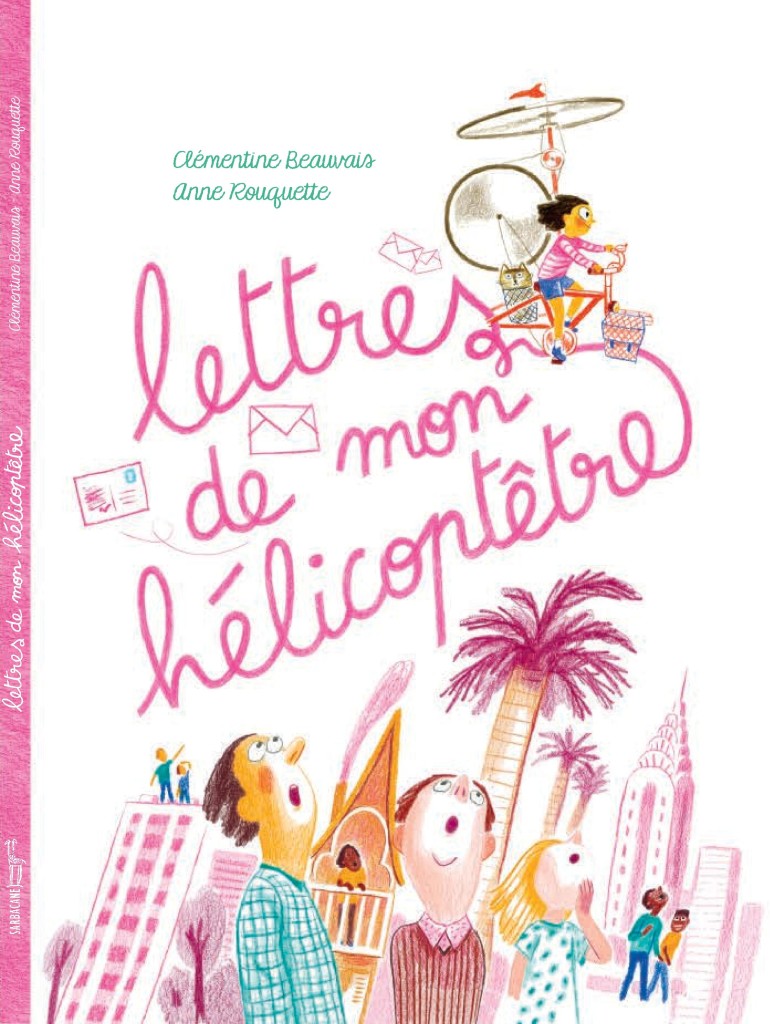 Lettres de mon hélicoptêtre, illustrated by Anne Rouquette (Feb 2015), Sarbacane, picturebook.
A little girl builds an hélicoptêtre – the portmanteau word has to be explained rather than translated I'm afraid: hélicoptère+ peut-être (maybe) – and flies out of the window on a worldwide trip, where she gathers, unbeknownst to her, a crowd of souvenirs…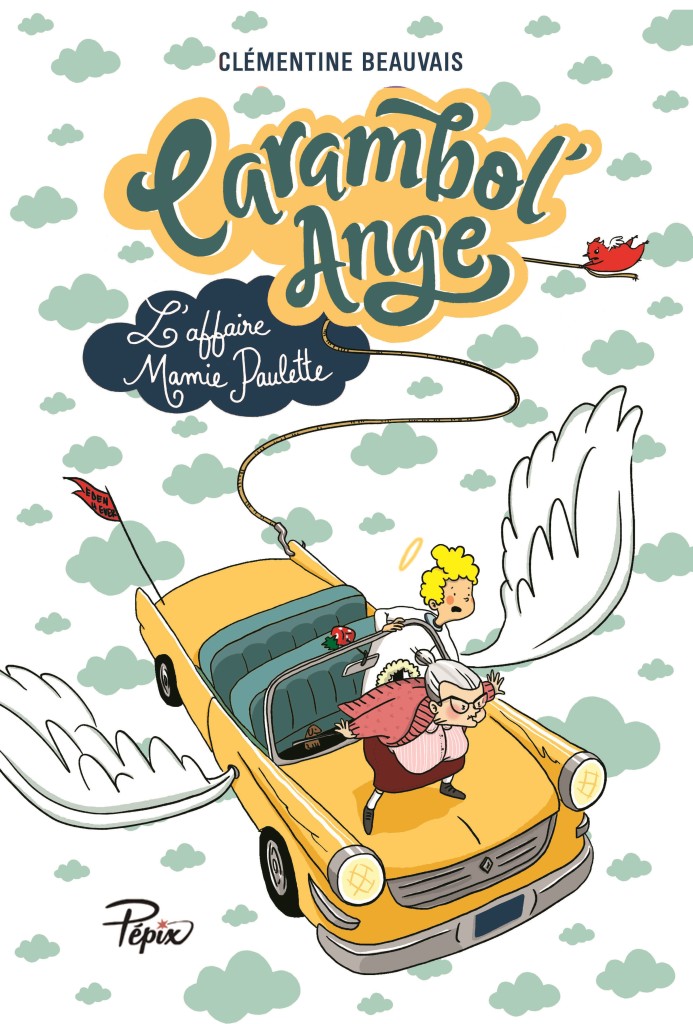 April 2015: Carambol'Ange, MG novel – illustrated by Eglantine Ceulemans, Sarbacane.
Nel is an angel whose job is to pick up dead souls from Earth and take them to Heaven (or Hell, if they've been bad). Today, Nel's client is a 93-year-old lady who'd really like to know the exact circumstances of her death. Cue detective story and crazy races across the skies, from the complex bureaucracy of heaven to the darkest chambers of hell. It's funny though.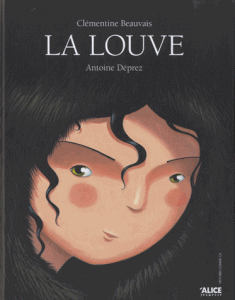 March 2013: La louve, Alice Jeunesse, illustrated by Antoine Déprez – 6+
One snowy winter day, Romane's best friend Lucie is cursed by a wolf-witch… the only solution for Romane is to dress up as a wolf cub and convince the she-wolf to lift Lucie's curse. But getting into someone else's skin always has an effect on you…
A winter tale, big and beautifully illustrated. Winner of the P'tits Loups award and shortlisted for the prestigious Prix des Incorruptibles.
March 2013: Comme des images, YA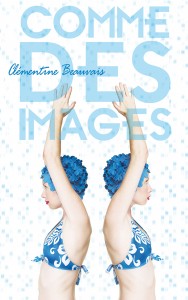 , Sarbacane (15+).
A dark, gritty, sexy and uncomfortable YA novel about one day in a prestigious high school in Paris – the day after Léopoldine's ex-boyfriend releases, to everyone, a very compromising video of her. Told from the viewpoint of her disengaged best friend, and in the shadow of Léopoldine's twin sister, Comme des images is a provocative and not very adult-friendly novel – which struck a chord with many teenage readers.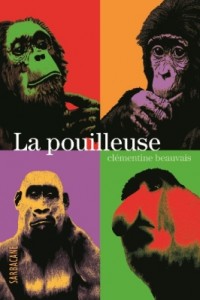 In September 2012, a YA book this time, and fairly dark: La pouilleuse (Girl with Lice) published by Sarbacane. Supported by Amnesty International. I see this book as the real beginning of my 'career' in France.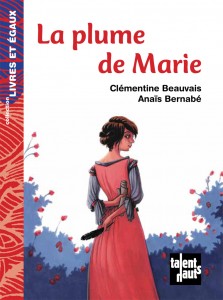 La plume de Marie (Marie's quill), a humorous pastiche of French classical drama (10yo+). One of my personal favourites, but it didn't sell very well. It's on the list of recommended books by the French Ministry of Education.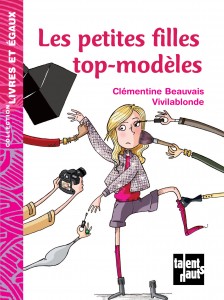 Les petites filles top-modeles is the fun and energetic – and feminist – story of a little supermodel who wakes up with a pimple on her nose (8yo+). Still my bestseller, over 5 years later… Illustrated by Vivilablonde.