7+ – Bloomsbury – illustrated by Becka Moor – See the publisher's page here!
The Holy-Moly Holiday Adventure series is composed of four, increasingly wacky, highly illustrated books, featuring a trio of perfectly competent children – Anna and Holly Burnbright, and Prince Pepino of Britland – in a world of perfectly incompetent adults – and that's bad luck, because Anna, Holly and Pepino are trying hard to earn money to go on the holiday of their dreams.
Book 1: The Royal Babysitters (September 2014)
RUNNER-UP, SAINSBURY'S BOOK AWARD
ATTENTION! This adventure features:
Windsurfing starfish
Sextuplet princes (of toddlerish age) (crowns equipped with elastic bands)
A foreign king obsessed with blitz invasions (finished in time for dinner)
Hummingbird cannons
An amazing holiday including a trip to a Mars bar
A babysitting job paid one thousand pounds a day
A naked porcupine
A knitted parachute
A lift especially designed for a cow
A day of leave at the Independent Republic of Slough.
What happens in it?
Well, bickering sisters Anna and Holly, along with rather clueless little prince Pepino, have to look after six little princes for just one day – yes, but a day chosen by the bloodthirsty King Alaspooryorick of Daneland to invade the country.
A rather tough job, then, but you see, they have to earn some serious money to pay for the unbelievably cool Holy-Moly-Holiday that they've seen advertised in the newspaper.
Read the first few pages here:
Book 2: The Royal Wedding-Crashers (May 2015)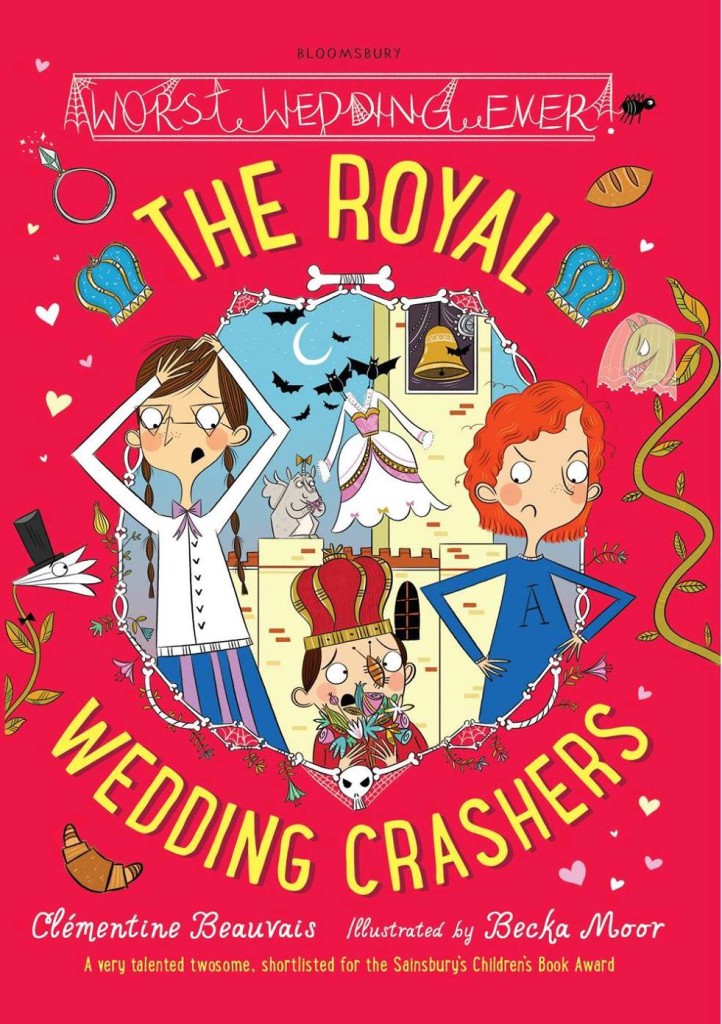 The Royal Wedding-Crashers takes Anna, Holly and Pepino (as well as Pepino's pet spider Charlotte A. Rainier) to the lovely city of Parii, where a busy wedding-organiser, Mademoiselle Malypense, relies on them to fulfil three important missions before the wedding of Princesse Violette of Francia to the mysterious King Dentu of Romany.
With furious Pariisians taking to the streets to protest against the lack of bread; deep catacombs full of flowers of evil – and a deathly mission at the top of a cathedral, will Anna, Pepino and Holly manage to get the wedding bouquet, dress and cake on time for the Royal Wedding of the century?